This is a wiki for the Majisuka Gakuen series. It is currently under construction.
This is a wiki for the Majisuka Gakuen series. It is currently under construction.
Welcome to the Majisuka Gakuen Wiki
If you would like to contribute, please see our list of pages that need work here.
About Majisuka Gakuen
Majisuka Gakuen (マジすか学園,, Majisuka Gakuen?) is a drama series featuring the members of AKB48, SKE48, and SDN48. The first season ran on TV Tokyo from January 8, 2010 to March 2, 2010, garnering criticism about the amount of blood and violence featured in the show [1],[2]. Majisuka Gakuen 2 ran from April 15, 2011 to July 1, 2011, starting from a new school year at Majisuka Jyogakuen. The third installment of the drama had the same title as the previous seasons, but a completely different plot and new cast of characters. It ran from July 13, 2012 to October 5, 2012, and was the first season to feature a member of HKT48. Majisuka Gakuen 4 aired on January 19, 2015 on NTV. This installment of the drama has the same setting as the first two seasons, but has a new cast of characters. It is the only season thus far to have members of NMB48 in the main cast. A Musical version was released on May 14-19, 2015 at the AiiA Theater in Tokyo. It tells of the story of Gekikara and Otabe leading Majijo's first school trip to Kyoto. It served as the connection between Seasons 2, 3 and 4.
Pick your favorite Majisuka Gakuen 4 Center

 
Latest News About the Characters' Actresses
December 2014
Majisuka Gakuen 4
Soon to broadcast in NTV will be the 4th Season of the Majisuka Gakuen Series. It will be broadcasted on January 2015. The first trailer will be released on January 2, one week before the first episode.
The reason behind the decision for transferring the series from TV-Tokyo to NTV was that AKB48 and its Sister Groups are gaining more popularity in the said station.
September 17, 2014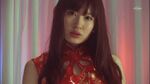 Torigoya actress Kojima Haruna was defeated on the recent Janken Tournament by Watanabe Miyuki from NMB48. Unlike previous Janken Tournaments, this Tournament was to decide who will get a Solo Debut.
June 8, 2014
Nezumi Wins the Elections
Watanabe Mayu, known for her portrayal of Nezumi, wins the AKB48 37th Single Senbatsu Sousenkyo. Mayuyu garnered a total of 159,854 votes, winning against Sashihara Rino (who portrayed Wota) of HKT48, who won the previous elections. Graduating member Oshima Yuko (who portrayed the Oshima Siblings) was present on stage to congratulate her.
December 31, 2013
Oshima Yuko Announces Graduation
Oshima Yuko, who played the Oshima Siblings: Yuko, Yuka, and Yuki; announces her graduation from the idol group AKB48 during the 64th NHK Kohaku Uta Gassen. She surprised both the fans and the whole 48Group of her announcement after they sang Koi Suru Fortune Cookie, and revealed that she hasn't informed anyone of her plans. Her graduation is set to be held on March at the National Olympic Stadium.
September 18, 2013
Matsui Jurina, who played Center in Majisuka Gakuen and Majisuka Gakuen 2, and later as Nobunaga in Majisuka Gakuen 3, won the center position in the recently held Janken Tournament.
The Janken Tournament is a selection method held every year to select members for a particular single, with previous winners being Uchida Mayumi (Janken), Shinoda Mariko (Sado), and Shimazaki Haruka (Kanburi/Paru).
She is the very 1st Janken Center originally from SKE48.
Trivia
Video Gallery
References
The Community Needs Your Help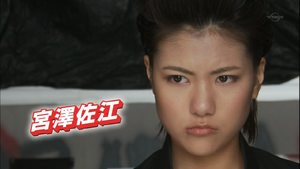 As suggested by a viewer from Gakuran's page
How should we address Gakuran?